Renew your 2017
Membership NOW


ABOUT CSH
Administration
Affiliates
Background
Communications
Governance



MEMBERSHIP
Benefits of Membership
Professional Insurance
Activation Form
Join Us!



ADVOCACY


Taking Action
Federal Regulations
Importing Policies
Provincial Regulations



PROFESSIONAL STANDARDS
Registration
Codes of Conduct
Accountability
Professional Development
Accreditation


Continuing Education Events


Online Continuing Education



PUBLIC AWARENESS & EDUCATION
April Awareness Month


Public Education Events



ABOUT HOMEOPATHY
What is Homeopathy?
Patient Information
Extended Health Insurance
Research


What's New?
In the News
Articles





FOR MEMBERS
Membership Renewal
Society Announcements







April is
Homeopathy Awareness Month
in Canada


2017
2016
2015
2014
2013
2012
2011
2010
2009
2008
2007
2006

HOME >>HOMEOPATHY AWARENESS



Would you like to learn more about homeopathy, what it can do for you or your family, how it can be safe, gentle, and effective at the same time? During April, CSH members across Canada are available to share information and answer your questions about homeopathy at a variety of Homeopathy Awareness Month events.

We also join thousands of homeopaths around the world who will be celebrating Homeopathy Awareness Week from April 10 to 16, 2017. This worldwide celebration of Homeopathy Awareness is sponsored by the World Homeopathy Awareness Organization, which CSH members helped to found. In 2006, WHAO honoured our Society with an award for the greatest contribution towards homeopathy awareness.

For many years in Canada, CSH members have celebrated Homeopathy Awareness for the whole month of April. Members organize a variety of opportunities for you to learn more about homeopathy through free public talks, meet & greets, mini-clinics, information sessions, open houses, local media events, and much more. Additionally, many of our members offer special discounts and draws.

To reflect this year's Homeopathy for Seniors theme, we provide the following related information sheets, some of which have been written by CSH members.

Homeopathy for Seniors Resources:

During April, details of all awareness promotions are posted on this page and highlighted daily on our facebook page.

CSH-sponsored Awareness events, media coverage, information sessions, and special discounts are listed below. They are arranged by province from West to East, and alphabetically by community within each province.



NATIONAL
Online

WHEN:


Thursday, April 13, 7:00 pm (Eastern)

WHAT:

Homeopathy for Domestic Animals
Barbara Etcovitch explores the way in which Samuel Hahnemann's system of Classical Homeopathy can be used to treat health problems in domestic animals. Deadline for registration is April 6.
Register online.

WHO:

Barbara Etcovitch, RCSHom, CCH
Quantum Homeopathy
#102 - 1368 Jordi Bonet
Notre Dame de L'Ile, Perrot, QC
514-361-9186
E-mail
www.canadahomeopath.org
BRITISH COLUMBIA

BC: Abbotsford
BC: Langley
BC: Langley
BC: Nelson
BC: Nelson

WHEN:


Friday, April 21, 12 noon - 4 pm

WHO:

Margo MacLaren

WHAT:

Meet & Greet
Stop by the Personal Care department to meet local classical homeopath, Margo MacLaren, and learn more about her practice and homeopathy in general. Everyone is welcome, especially seniors!

WHERE:

Personal Care Department, Kootenay Co-op,
777 Baker Street, Nelson

CONTACT:

Margo MacLaren, RCSHom
MacLaren Homeopathy
415 Kootenay Street
Nelson, BC V1L 1K7
250-354-7072
E-mail
www.maclarenhomeopathy.com




BC: Richmond





BC: Surrey





BC: Surrey





BC: Surrey





BC:

Vancouver







BC:

Vancouver





BC: Vancouver

WHEN:


Saturday, April 15, 9 am - 5 pm

WHO:

Ram Saini

WHAT:

Vancouver's Annual Vaisakhi Parade
Join millions of Sikhs world-wide to celebrate Vaisakhi Day, a day that marks both the New Year and the anniversary of one of Sikhism's most important historical events. Along the parade route, look for my Homeopathy Awareness booth with information, handouts, and a free mini-clinic!
Ask about 25% discount given on all appointments booked on this day!

WHERE:

Corner of 51 Avenue & Main Street
Vancouver


CONTACT:

Ram S. Saini, RCSHom
Natural Homeopathic Solutions
#231-8138 - 128th Street, Surrey
604-725-8401
E-mail
www.homeopathsaini.com
BC:
Vancouver

WHEN:


Saturday, April 29, 10 am - 11:30 am

WHO:

Nicole Duelli

WHAT:

Heal Allergies Naturally with Homeopathy
Find out why allergies are on the rise and discuss natural solutions, learning tips on how homeopathy works and when it would be wise to see a practitioner. Homeopathy is an exceptionally safe, effective natural medicine, trusted by over 200 million people worldwide and used for more than 200 years. Pre-register HERE.

WHERE:

Canadian School of Natural Nutrition
#100 - 2245 West Broadway, Vancouver

CONTACT:

Nicole Duelli, RCSHom, CCH
#202 - 3641 West 29th Avenue, Vancouver
604 803-9243
E-mail
BC: White Rock

WHEN:


April 1 - 30

WHO:

Jo Twiss

WHAT:

20% Discount
Ask about receiving a 20% discount on your consultation booked in April during Homeopathy Awareness Month.

CONTACT:

Jo Twiss, RCSHom
White Rock
E-mail
ALBERTA
AB: Calgary

WHEN:


Sunday, April 9, 2 - 3 pm

WHAT:

Homeopathy for Sprains, Strains, and Surgery
This workshop will teach you the basics of treating simple injuries, muscle strains, joint sprains, and surgical recovery with appropriate and effective remedies. There will be time for discussion and questions.

WHERE:

Renewal Homeopathy and Wellness
#150 - 4625 Varsity Drive NW, Calgary

CONTACT:

Renewal Homeopathy and Wellness
403-202-8507
E-mail
www.renewal.clinic
AB: Edmonton

WHEN:


April 1 - 30

WHO:

Simran Matharoo

WHAT:

20% Discount during April
In recognition of Homeopathy Awareness Month, I will offer a 20% discount on all consultations booked during the month of April.

CONTACT:

Simran Matharoo, BHMS
North Edmonton Wellness Centre
12222 - 137 Avenue NW, Edmonton, AB
780-406-0196
www.northedmontonwellness.ca
AB: Edmonton

WHEN:


Saturday, April 22, 11 am

WHO:

Simran Matharoo

WHAT:

Introduction to Homeopathy For You and Your Loved Ones (Partners, Children, Parents, Pets, and even Plants)
This free public talk will cover a brief introduction to what homeopathy is, its history, and how it can help you and your loved ones!

WHERE:

North Edmonton Wellness Centre
Main Floor White Oak Square Professional Centre
12222 - 137 Avenue NW, Edmonton, AB

CONTACT:

Simran Matharoo, BHMS
North Edmonton Wellness Centre
12222 - 137 Avenue NW, Edmonton, AB
780-406-0196
www.northedmontonwellness.ca
NOVA SCOTIA
NS: Sydney

WHEN:


Friday, April 7, 1 - 3 pm

WHO:

WHAT:

Meet & Greet
Stop by to discuss homeopathy and how it relates to helping seniors, as well as all family members. Appointments booked this day will receive a 15% discount on their initial consult.

WHERE:

Charlene's Nutrition
254 Kings Road, Sydney

CONTACT:

Anita Nicholson, RCSHom
Sunshine's Homeopathy
41 Mae Avenue, Sydney Mines, NS
902-736-0589
NS : Sydney Mines

WHEN:


Friday, April 7

WHO:

WHAT:

15% Discount
All appointments for an initial consultation that are booked today will receive a 15% discount!

CONTACT:

Anita Nicholson, RCSHom
Sunshine's Homeopathy
41 Mae Avenue, Sydney Mines, NS
902-736-0589


Homeopathy Awareness Month,
April 2017: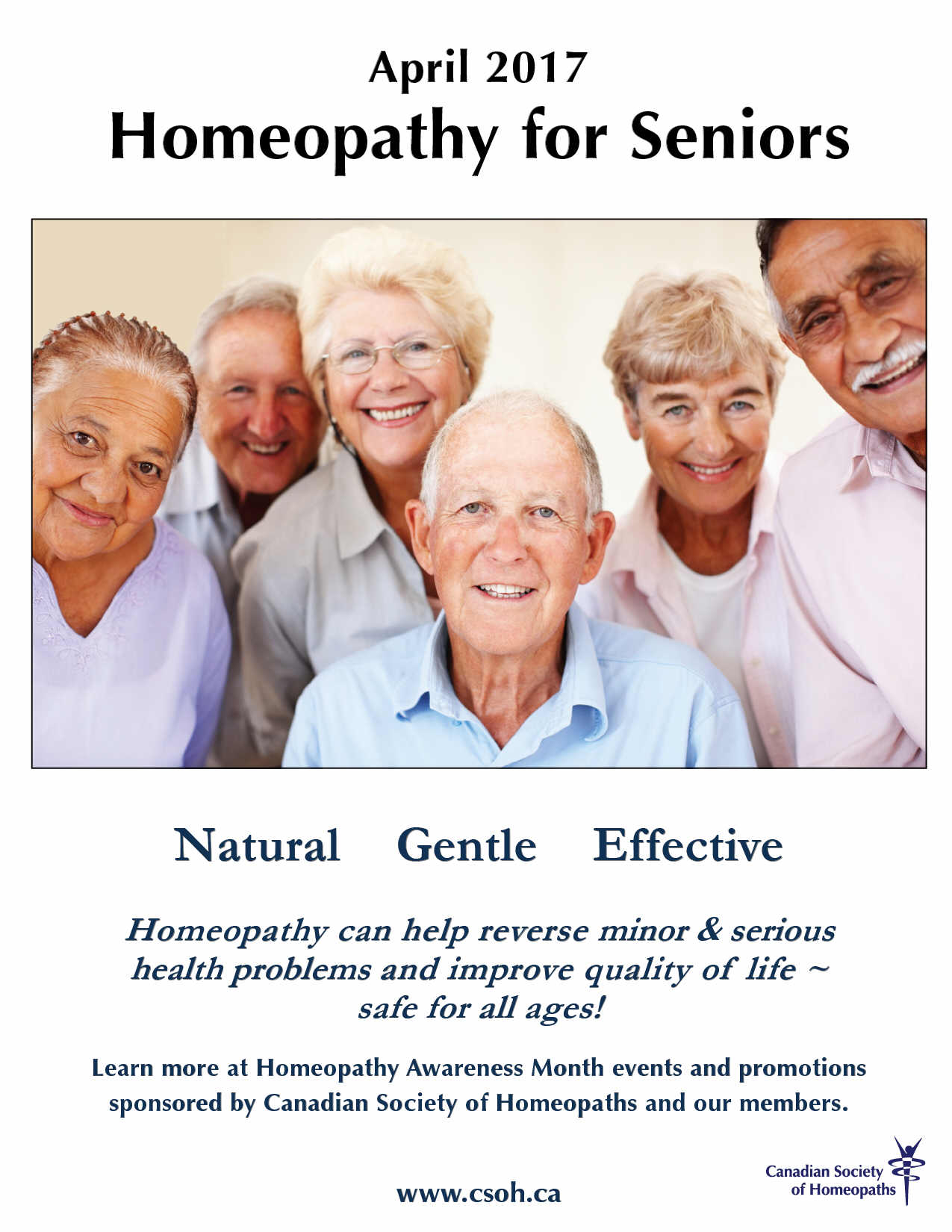 Ram Saini, RCSHom at Vaisakhi Parade in Surrey, BC




Ram Saini, RCSHom at Vaisakhi Parade in Vancouver, BC